Sidmouth weekend review: Mocha Restaurant | Opinion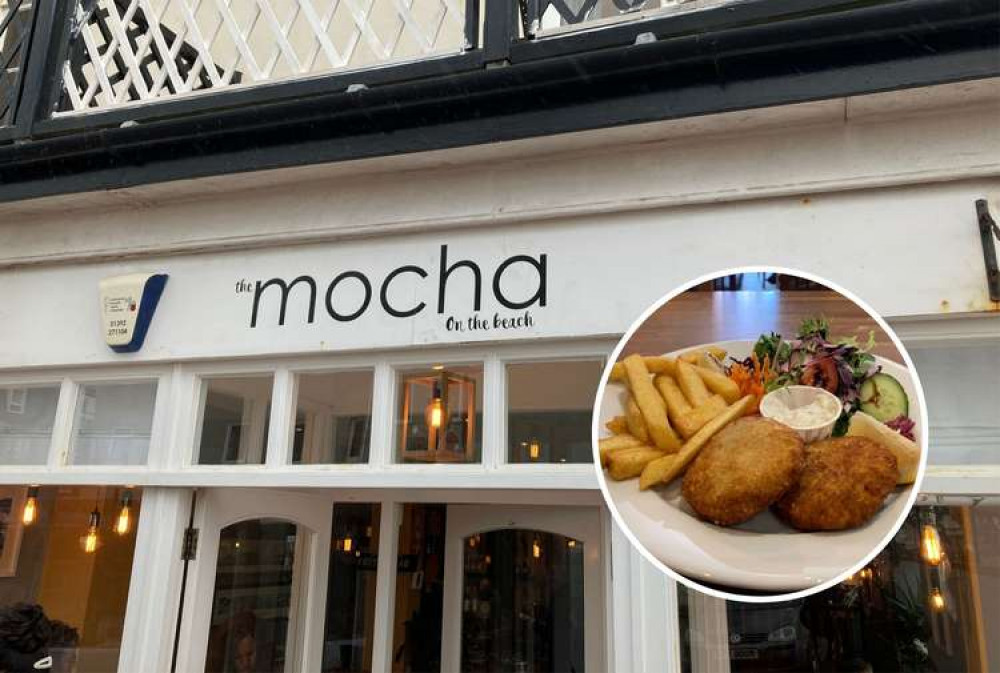 Mocha restaurant. Inset: Homemade Hand Picked Fresh Local Crab Cakes (Nub News, Will Goddard)
Mocha Restaurant enjoys pride of place on Sidmouth seafront, and I couldn't resist going in during a recent downpour.
I had their Homemade Hand Picked Fresh Local Crab Cakes, served with chips, tartar sauce, and a fantastic salad with red onions, tomato, cucumber, and grated carrot - and it didn't disappoint.
The crab was fresh and delicious, and the salad really brought together by the red onion. For a hot meal at lunch, it was just about the right price at £12.95.
This little eatery also offers breakfast and tea and cakes. I'm already salivating thinking about its variations of the Full English on the menu, and am looking forward to having a cream tea with my significant other sitting in the window watching the world go by in the near future.
You can find Mocha Restaurant on the seafront where the Esplanade meets Old Fore Street, and here on Google Maps.
—————
For daily updates on what's happening in Sidmouth, follow us on Facebook and Twitter. You can also sign up to our free weekly newsletter featuring exclusive articles for subscribers - just type your email into the box below.