Sidmouth weekend review: Milsons Point Cafe & Bar | Opinion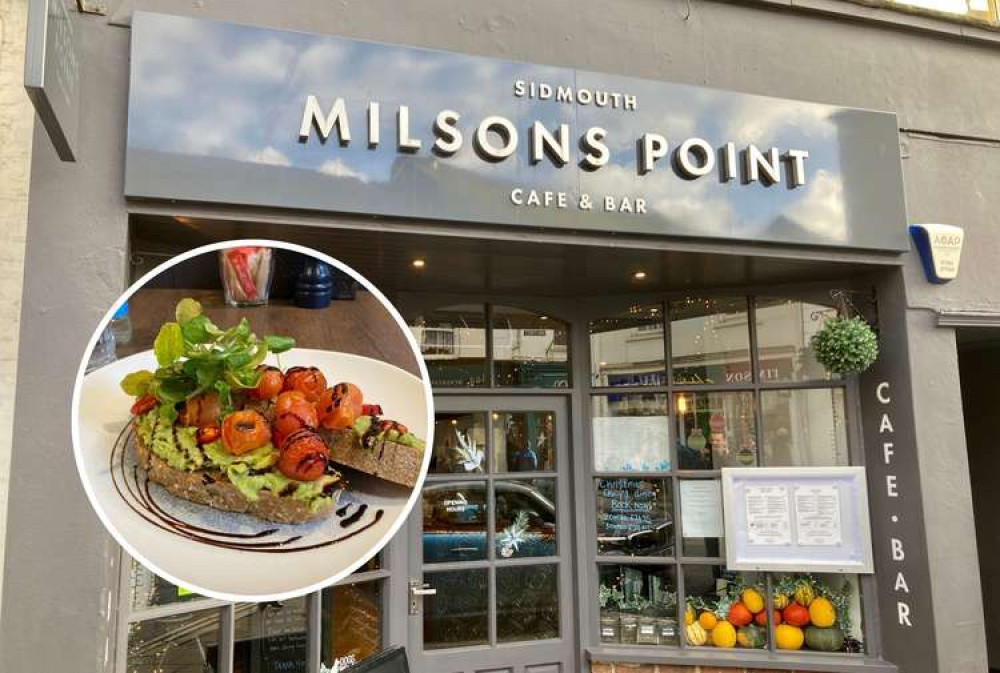 Milsons Point Café & Bar, Sidmouth. Inset: 'Smashed Avocado' (Nub News, Will Goddard)
I'm not really one for brunch, normally opting for a bowl of porridge in the morning and a sandwich at lunch.
But now I'm fully convinced.
I went and tried Milsons Point's 'Smashed Avocado' dish recently, and it was a masterpiece of delicately balanced flavours.
Seasoned avocado, tomatoes, chillies, balsamic glaze, and watercress, all on a piece of toasted sourdough.
A very simple idea, but done to perfection. Also, I loved the interior decor and the staff's manners were impeccable.
What else is on the menu?
Milsons Point's breakfast menu features a slap-up 'Breaky Plate' for lovers of the full English, the brunch classic Eggs Benedict, French Toast with maple syrup and bacon or compote and yogurt, and more.
For lunch, they've got a homemade chowder, Chicken Caesar salad, a 'Winter Couscous' with courgette and butternut squash, to name but a few.
It's an ideal lunch (or brunch) date. Its prices are closer to restaurant value, however - but I was happy to pay for the quality.
—————
For daily updates on what's happening in Sidmouth, follow us on Facebook and Twitter. You can also sign up to our free weekly newsletter featuring exclusive articles for subscribers - just type your email into the box below.