Sidmouth weekend review: The Bagel Shop | Opinion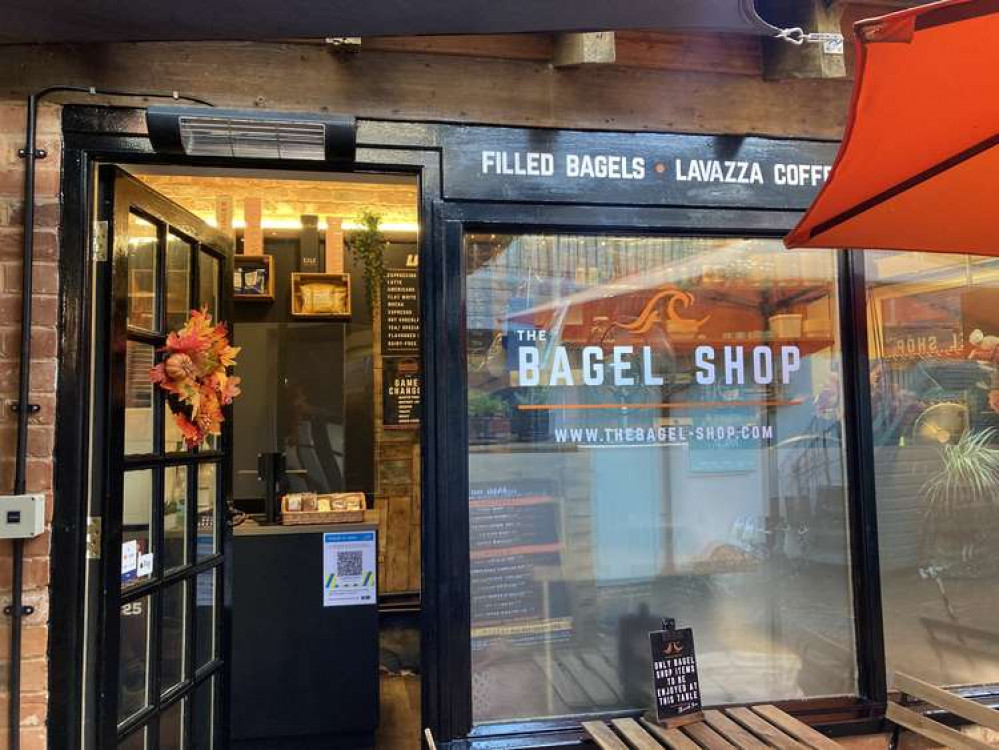 The Bagel Shop, Sidmouth (Nub News, Will Goddard)
Wednesday (20 October) was a particularly wet, windy, and confused day in terms of weather - and nothing makes me hungrier than walking around town with damp socks.
I saw a sign pointing the way to The Bagel Shop on Cross Lane as I walked through the town centre, and decided to try it out.
I ordered the 'New Yorker' on a poppy seed bagel, complete with pastrami, monterey jack, a few gherkins, and some lovely mustard.
Needless to say, it was absolutely delicious and ideal for a quick bite to eat while out and about.
I'd definitely recommend them to a friend - you can find The Bagel Shop on Cross Lane in the town and here on Google Maps.
—————
For daily updates on what's happening in Sidmouth, follow us on Facebook and Twitter. You can also sign up to our free weekly newsletter featuring exclusive articles for subscribers - just type your email into the box below.