Sidmouth Town Council re-elects chair, vice chair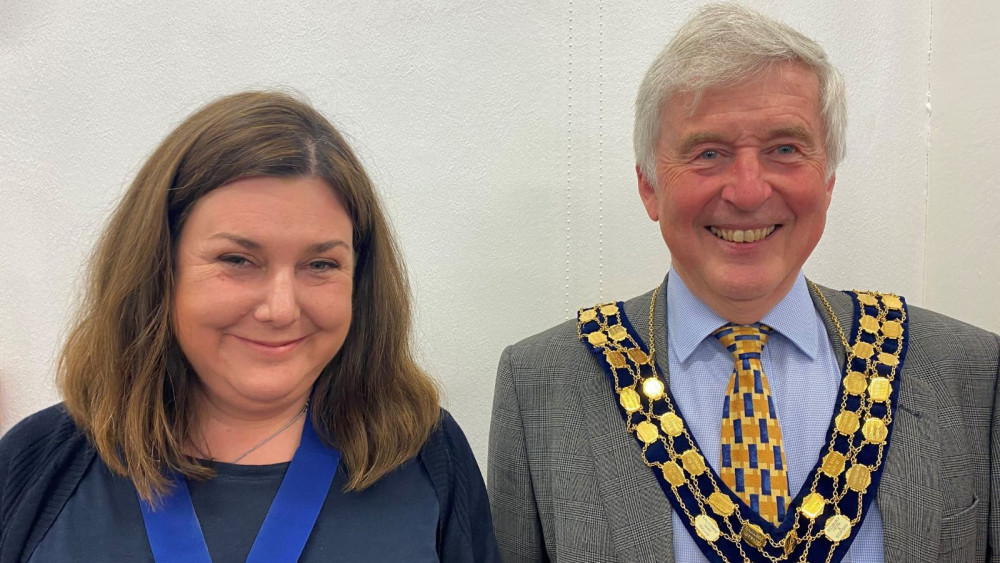 Vice Chair Hilary Nelson and Chair Christopher Lockyear (Sidmouth Town Council)
Sidmouth Town Council re-elected its chair and vice chair for 2023-24 at a meeting on Monday (22 May).
Councillor Christopher Lockyear took over the role of chair last year from Ian Barlow, who had held the title for three years. Hilary Nelson was again appointed vice chair.
Both Cllr Lockyear and Cllr Nelson are independent of political affiliation, and represent the Sidmouth South and Sidmouth Primley wards respectively.
They were elected automatically in the local elections this year, as were all of the local authority's other councillors because too few people competed for the positions.
A fresh election is set to be held for four seats on Sidmouth Town Council after no candidates stood for them. Click here to find out more.